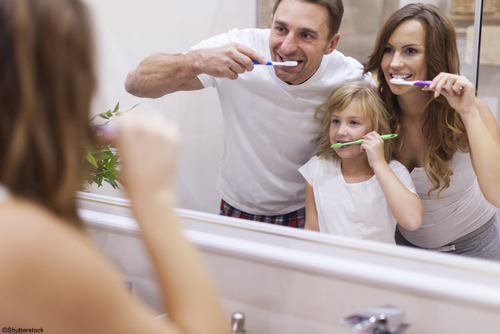 How should you care for your child's early tooth brushing desires? Usually, a child will require aid with their daily brushing habits until they are around 6 years old. Because of this, you need to make sure they are brushing safely and effectively with the proper brushing techniques.
Keeping your child's smile in excellent shape begins with top tooth brushing tactics. Always make sure your child's toothbrush is clean and never used by others. Ensure it has sturdy, yet soft bristles that will not damage their teeth and gums. Furthermore, look for a toothpaste that meets the guidelines set forth by the American Dental Association or products that have been recommended or approved by your child's pediatrician.
Before the child is one year's old, bring them in to visit with their dentist in Enid, Oklahoma for a complete diagnosis of their oral health. Also, make sure the child frequently consumes healthy foods and drinks and avoids sugary products or hard substances that can break or crack their teeth. If you are brushing their teeth twice per day, their risk for tooth decay, gum disease, and cavities will remain low.
Whichever pediatric treatment services you feel would best suit your child's needs, Dr. Chris Fagan and our team here at Brush Pediatric & Family Dentistry in our dentist office in Enid, Oklahoma are committed to providing you the service you require. We can be reached at 580-233-0043. Let us help you with all of your oral health care needs.