Our team at Brush Pediatric & Family Dentistry works hard to ensure that you and your family have a positive and comfortable experience with every visit. With extensive training and knowledge, our team can take care of all your dental needs. To learn more about us and to set up your next visit with our dentists in Enid, Oklahoma, we welcome you to contact our office today. We are excited to care for your smile!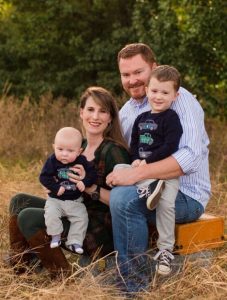 Dr. Chris Fagan
Family Dentist
"My goal is for every member of every family in Northwest Oklahoma to have an opportunity for optimal oral health."
Dr. Chris Fagan is pleased to provide family dentistry. He attended St. Gregory's University and received his Bachelor of Arts degree in communications in 2000. He graduated from the University of Oklahoma College of Dentistry in June of 2011. He was president of his dental class through all 4 years of dental school. Dr. Chris Fagan was selected as the Outstanding Senior Dental Student by the Academy of Dentistry for Persons with Disabilities at the University of Oklahoma (OU). He also received the Outstanding Student in Implant Dentistry Award from the Academy of Osseous Integration.
Dr. Chris Fagan also participated in the Pediatric Dentistry Honors Program during his senior year at OU. He has been a volunteer dentist for the Oklahoma Mission of Mercy since 2011. Dr. Chris Fagan currently serves on the Board of Trustees of the J. Dean Robertson Society at the OU College of Dentistry. He is also on the dental staff at St. Mary's Regional Hospital in Enid, a member of the American Dental Association and the Oklahoma Dental Association, and the President of the Garfield County Dental Society. Because of his contributions to dentistry and the community, Dr. Chris Fagan was selected as the 2014 Young Dental Alumnus of the Year by the OU College of Dentistry. And yes, he is the son of our pediatric dentist, Dr. Tim Fagan.
---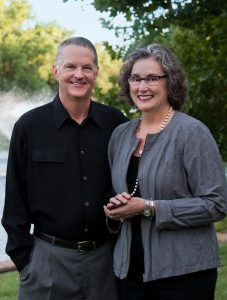 Dr. Tim Fagan
Pediatric Specialist
"As a pediatric dentist, I believe that every infant, child, and teen deserves the very best personalized dental care."
Dr. Tim Fagan has practiced pediatric dentistry in Enid since 1984. In 1981, he received his Doctor of Dental Surgery from the University of Oklahoma College of Dentistry. After completing a general dentistry residency at the University of Missouri at Kansas City, he entered the University of Iowa for his specialty training in pediatric dentistry and earned a Master of Science degree in 1984.
Dr. Tim is a board-certified pediatric dentist and a Fellow of the American Academy of Pediatric Dentistry. For the Academy, he is a media spokesperson, a past Chairman of the Academy's Practice Administration Committee and the Council on Continuing Education, and a former Trustee on the Board of Trustees. He is a member of the American Dental Association, Oklahoma Dental Association, Southwestern Society of Pediatric Dentists and Oklahoma Academy of Pediatric Dentistry. Dr. Fagan is on the medical staff at the Surgery Center of Enid and at St. Mary's Hospital in Enid, where he has served as Chief of Dental Services. He is a Clinical Professor and Division Head of Pediatric Dentistry at the University of Oklahoma Dental School. He is also the winner of several awards in his field and is proclaimed as one of Enid's "Unsung Heroes" by Etown Magazine. Dr. Tim has served on a number of non-profit boards, including Oklahoma Mission of Mercy, Opportunity School Inc., and Youth and Family Services Center of North Central Oklahoma.
Dr. Tim and his wife, Pam, have three children. He enjoys collecting Coca-Cola memorabilia, much of which you will discover displayed throughout our practice.
---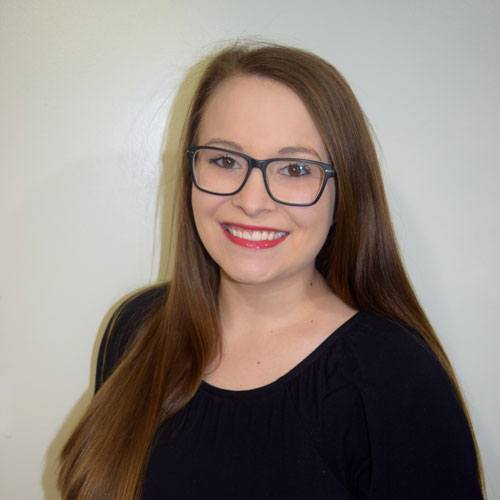 Brooke Voth
Registered Dental Hygienist
I graduated from the University of Oklahoma College of Dentistry in May of 2016 with a Bachelor of Science degree in dental hygiene. I started working at Brush Pediatric and Family dentistry in November 2016. I enjoy being able to care for my patients and contribute to our practice's growth. As a dental hygienist, I work hard to make all of my patients feel comfortable during their visits. I take time to educate each patient on how they can improve their oral hygiene at home in order to keep their smile healthy, and achieve overall confidence. I want to ensure that my patients have the knowledge to allow them to not only have a healthy smile, but a healthier body; with the many diseases that affect not only the oral cavity but the entire body.
I was born and raised in Enid, Oklahoma. I love my family, all of whom were great support as I pursued my dental hygiene degree. In 2014, I married my husband, Ben. We have a beautiful daughter, Bristol, and handsome son, Britt. When I am not working as a dental hygienist, I'm working at my boutique that I co-own with my sisters in downtown Enid, Oklahoma. In my spare time I enjoy time with my family and playing with my dog. I also enjoy hunting, fishing, and spending time outdoors.
---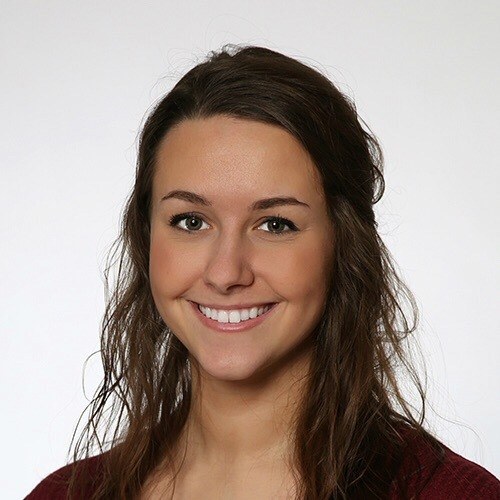 Courtney Reichle
Registered Dental Hygienist
Courtney graduated from Johnson County Community College in Overland Park, Kansas, in 2017 with an Associate's Degree in dental hygiene. The dental field has always been her passion. She started as a dental hygiene assistant right out of high school. Courtney tries her very best to educate her patients about the importance of oral hygiene and how it can affect the overall health of our bodies. Courtney wants to make each one of her patients feel comfortable in the dental chair, and to think of the dentist as an enjoyable place to be and not a scary place.
Courtney believes that family is the most important thing in life. When she is not doing what she loves at work she is spending time with her loved ones. She has a beautiful boy names Hendrix, and a sweet little girl named Hudsyn. Courtney also enjoys hunting, fishing and going to any type of sporting event! GO JAYHAWKS AND CHIEFS!