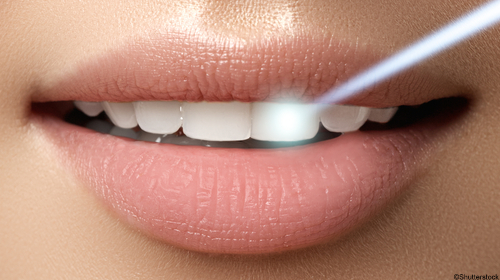 Are you aware of the benefits that laser dentistry can provide? With the addition of lasers to the oral health field, your dental services in Enid, Oklahoma can be completed more precisely and effectively. Improve your oral health with laser dentistry, and the treatments they have to offer.
Many dental services such as root canals and dental fillings require cleaning the areas around the treatment area. However, this can be a difficult task when done by hand. With lasers, excess decay and gum tissue can easily be eradicated. Lasers can even be used to restructure gum tissue and remove bacteria.
Lasers are also a popular procedure for aiding in oral cancer screenings, as they are highly effective for performing cancer biopsies. This encompasses removing a small piece of tissue by lasers to be tested later for signs of cancer. Lasers can also be used to eliminate painful lesions and canker sores from your gum tissue. Incredibly enough, lasers can even be used to activate specialized gels that are present in teeth whitening treatments.
Our team at Brush Pediatric & Family Dentistry focuses on a variety of laser dentistry treatments to suit all your needs. If you would like an oral exam from Dr. Chris Fagan, please book an appointment to come see us at our dentist office in Enid, Oklahoma. We can be reached at 580-233-0043. We will be glad to help you achieve the results you are looking for.